Why Is Culture Change Important In Long-Term Care?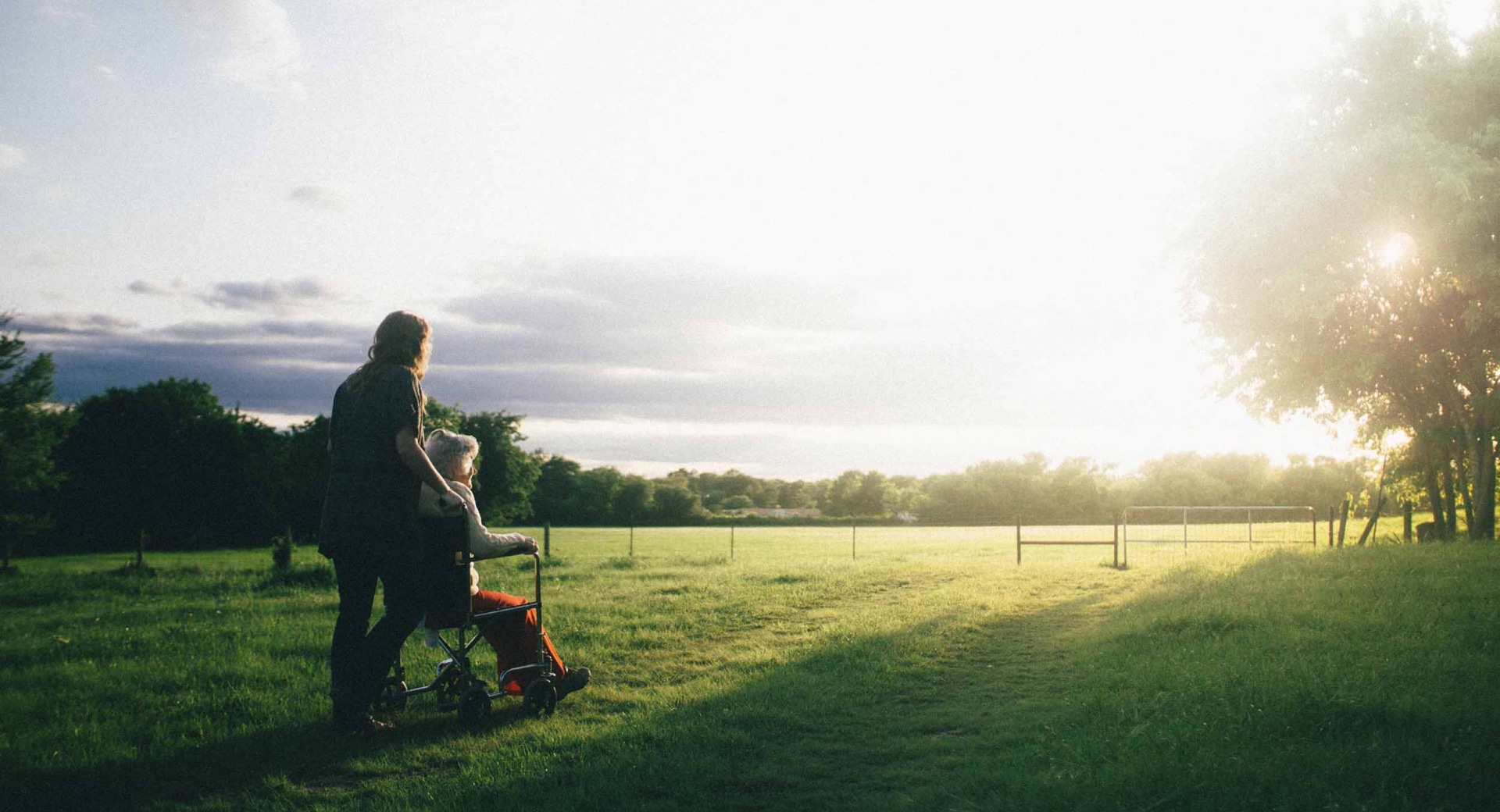 Nursing homes have often been seen as places to be feared because of the history of abuse and mistreatment that happens to patients living within its four walls. But as the aging baby boomer population increases at a fast rate, so does the call get louder to change the culture of long-term care.
This article discusses the following topics to expand on the importance of changing the culture of long term care and the value of person-centred care:
The toxic history of nursing homes
Call For Change: The transition to person-centred care
Home Care: How is it person-centred care?
The Toxic History Of Nursing Homes
Elder abuse and neglect within nursing homes was the focus of a 2020 study found in the National Library of Medicine website, where researchers found it to be an overlooked patient safety issue.
The study that interviewed 28 nursing home leaders found that elder abuse could be separated by source: co-residents, family members and staff. While abuse from family members visiting nursing homes was seen as 'a private affair,' abuse from co-residents and direct-care staff were viewed as "normal" and "unthinkable," respectively.
The abuse of staff members to residents was also considered "difficult to talk about and viewed as not being in accordance with the leaders' trust in their employees," according to the results of the study.
However, reports of abuse and neglect within nursing homes are nothing new. In fact, nursing homes have been seen as places to be feared for decades. In a 1997 Journal of the American Geriatrics Society article, authors found that more than half of hospitalized adults preferred death rather than living permanently in a nursing home.
Call For Change: The Transition To Person-Centred Care
The culture change movement in long-term care aims to improve the quality of life for residents in nursing homes, however, no solid definition exists as to what it is and how it works, states Professor Laci Cornelison in her 2016 study of the possible transition to person-centred care.
Person-centred care is the key practice within the culture change movement, and is very different from the traditional care system used within nursing homes.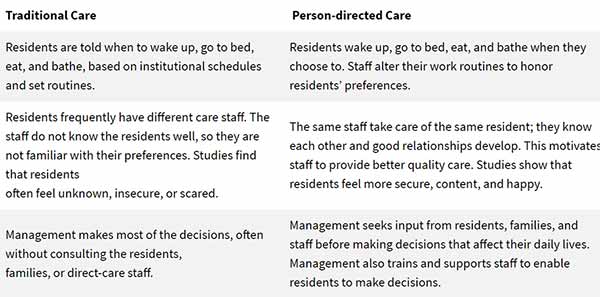 [chart credit to pioneernetwork.com]
Person-centred care benefits all residents, especially those with Alzheimer's and Dementia who may find it difficult to talk about what they want, need and don't like. Having a consistent health care aide, or registered nurse, around not only increases the level of comfort a patient feels around their companion, but allows their companion to deeply understand the body language, behaviour, symptoms of a patient, the concerns of family members and doctors, enabling them to provide more accurate observations and care due to the deep bond they establish with patients or clients.
Home Care: How Is It Person-Centred Care?
Home care is a professional service that helps people live independently and safely within their own homes, and is mainly utilized by the elderly or individuals who need assistance in their day-to-day activities.
Unlike nursing homes, seniors don't need to relocate to be cared for, but rather it is the caregiver or the nurse's responsibility to provide care in accordance to the client and their family's requests or their doctor's recommendations. Home care professionals also communicate health observations and progress reports to the client's team of medical professionals or their family members.
As multiple residents of nursing homes were being tested on the effects of transitioning to a home-like atmosphere and person-centred care model, researchers recorded that a greater psychosocial wellbeing was achieved and that the household model helped create a sanctuary for residents to lead meaningful lives.
While person-centred care and a home-like atmosphere are necessary components of home care and have been successful in several trials within nursing homes, many nursing homes have not adapted to the new care model. During the peak of the Covid-19 pandemic, multiple reports of patient neglect within nursing homes have come out bringing the trust in long term care facilities to an all-time low. Because of these findings, home care remains a comfortable option that erases the uncertainty of mistreatment and helps families be confident in the care they receive.
There are many more benefits to home care and many things you should consider before choosing a home care provider. Discover all of that and more by visiting our blogs.