Stay Safe: 5 Benefits of Home Care During Covid-19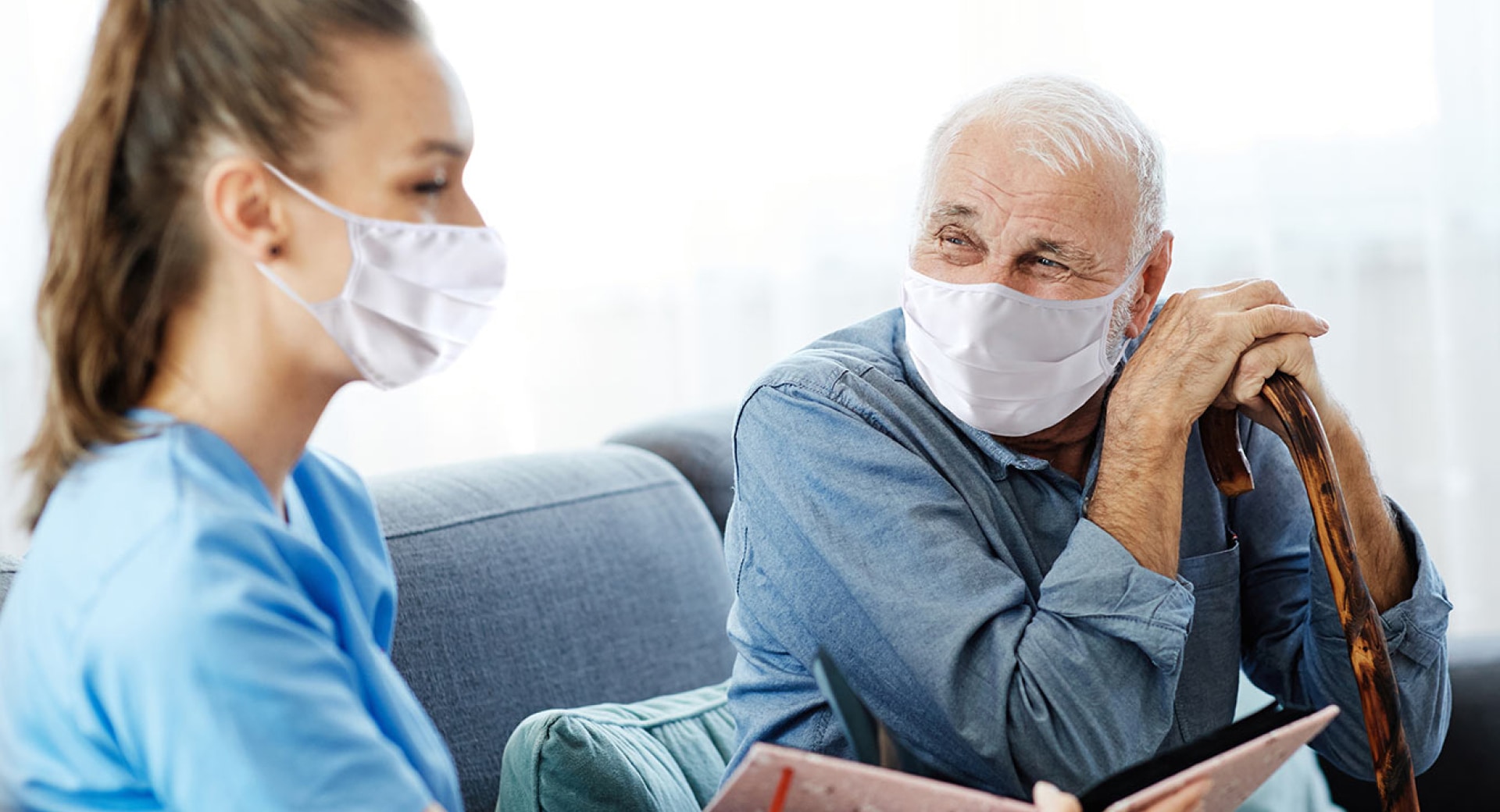 In the time of Covid-19, home care benefits you or your loved ones by providing safe, personalized care at the comfort of your home. Home care is when proffesional nurses or caregivers go to individual homes to provide care for clients — a favourable option to support clients' safety during the pandemic. Here's why:
1. Safety First
Receiving care at home can take the burden of worrying about your exposure to the coronavirus. Outbreaks from seniors' homes have caused hundreds of deaths across the country, making it half of Covid-19 fatalities in Canada, as of April of this year.
Bringing supportive care home makes it easier for staff and clients to follow the coronavirus prevention guidelines, which significantly decreases your exposure to the virus.
2. Personalized Care
Home care provides clients with one-on-one nursing, companion, and health care tailored to one's personal needs. Winnipeg home care provider, Partners for Home, says that this allows care services to be more thorough and careful as medical professionals provide clients their full attention, leaving them less prone to injury or maltreatment.
3. Care at the Comfort of Your Own Home
Bringing care home allows you to age and grow within a familiar and comfortable environment. The elderly, in addition, can also easily cooperate and respond to treatment when they feel secure at home.
4. Stay Close to Family
In general, being close to friends and family is good for us. Emiliana Simon-Thomas, PhD, is the Science Director of the Greater Good Science Center at the University of California, Berkeley. In a 2018 interview with NBC, she explains that our bodies work better when we are not alone, and that we are prone to chronic stress, cardiovascular disease, and other health challenges when we do not have a social support system.
"We're built to really seek social companionship and understanding," she says.
5. Peace of Mind
Home care will give you and the people you love peace of mind. Clients don't need to worry about how to get to and from appointments and family members can always count on caregivers to update them on the well-being of their clients.
Alivio Care provides a variety of home care services such as nursing, companion care, and health care aide. Visit our Services page for full details.